If you feel lost, disappointed, hesitant, or weak, return to yourself, to who you are, here and now. And when you get there, you will discover yourself like a lotus flower in full bloom, even in a muddy pond, beautiful and strong. --Dr. Emoto
MISSION AND VISION
Living a fulfilled and healthy life is by conscious effort and mindful design. It might be by identifying and designing how to be, what to do, and how to integrate your
now
with your future goals. It might be learning how to tune in and embrace yourself with more self- love, compassion, authenticity, acceptance and inner peace, or it might be from envisioning a pathway to live with more joy, good health and love, in each day amidst the craziness of life's demands.
It's through deepening self-awareness, developing intuition, drawing on your gifts, and learning how to ride these waves of life, that your freedom to thrive begins.
Improving your mind-body health and empower yourself through transformational coaching, healing, self-care and more! Learn to tune in to who you are, what resonates with you and how to exude your greatest self! Creating a practice of mindfulness and balanced living, guides you to greater self-mastery for coping with the lowest valleys, steepest climbs and most challenging courses in life. Explore what it means to live life consciously, well, and in alignment with your best self and purpose.
---
SERVICES FOR THE WHOLE YOU
Seize this opportunity for a truly integrative and holistic approach to your overall wellbeing. I draw upon my foundation of evidenced-based medicine, holistic healing, and practical life coaching. Compassionate and spiritual guidance counseling, preventive health education and consultation are also woven into this approach.This is a customized for your specific goals, needs and style with soul-centered coaching and mentorship:
Learning to trust your intuitive guidance and body's communication
Lifestyle and preventive health education including integrative mental health, nutrition and exercise
Creating a self-healing practice that works for you
Guidance for harnessing your energy and using visualization and meditation for focus, clarity and states of consciousness
Learning what emotions we store in the body and where, and how to support release
Examining the mind, thoughts and affirmations--Understanding your personal connection with your anxiety and depression
Identify and re-frame unhealthy beliefs, unconconscious programs and thought patterns
Energetic clearing of blockages, stagnation & energetic interference
Connecting the dots with childhood & subconscious conditioning
Understanding and balancing our masculine and feminine energies
Coaching to break unhealthy habits (negative thoughts, smoking cessation, unhealthy relationships, emotional eating, etc.) and replace them with good ones (self-care routine, healthy relationship to self and others, presence, autonomy and joy)!
Learn every day self healing techniques & rituals including​​​ mindfulness-based philosophies, positive psychology, emotional IQ, positive reframing, meditations, hypnotherapy, powerful visualization healing, self-hypnosis, EFT tapping and NLP
Create practical steps to achieve success along your life path, and in transition, career, and relationships
Client EXPERIENCES
​

I can't express enough how much relief and

emotional weight has been lifted from my shoulders while
​working with Abigail. All those years holding on...
​I'm free!

I've reframed my perspective on life after
separation, feel more empowered, have reduced anxiety, and I'm working towards healthier habits. I'm feeling fulfilled and at peace.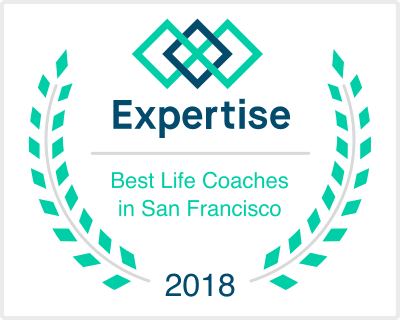 one-ON-ONE SUPPORT ​​
SESSIONS MAY BE IN PERSON OR BY VIDEO-CONFERENCE OR TELEPHONE

Office: 946 Irving Street
San Francisco, California 94122
Security Door Code Required



MAIN:

415.741.0201

(Go to CONTACT for faster response)FAX:

888.897.6505
This website uses marketing and tracking technologies. Opting out of this will opt you out of all cookies, except for those needed to run the website. Note that some products may not work as well without tracking cookies.
Opt Out of Cookies